HISTORY
The History of Stoney Point Performance Angus.
Founded in 1998 the Stoney Point Performance Angus Stud has established a reputation as being South Australia's most progressive stud through the use of superior genetics – many sourced from around the world. Combined with this has been a relentless pursuit of the perfect structure that meets all requirements of superior cattle.
In 2014 Stoney Point began a joint venture with Coorong Designer Angus owned by Perry Gunner. The result of merger the two herds resulted in the "best of the best "with links to the supply chain.
Stoney Point has bred many top bulls over the years that have been extensively used in other Angus studs. The current highly sought after bull is Stoney Point Fever Pitch F93 which is no.2 Angus bull for 600 day growth (Nov2014) but is also producing magnificent females.
The breeding philosophy remains unchanged – to breed moderate cattle with natural muscle and fleshing that will finish at any stage in any seasonal conditions. Structural integrity is paramount as well as maternal efficiency which is a key feature of the Angus breed.
A renewed embryo and semen program commenced in 2015 as well as the continuing search for the best genetics available globally.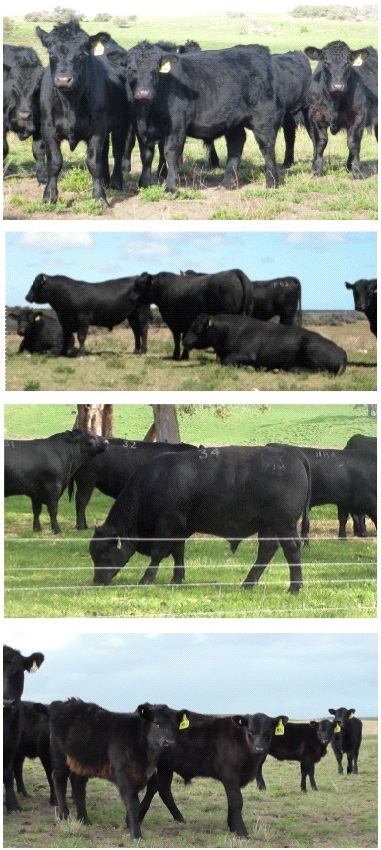 ABOUT US
Behind the Scenes at Stoney Point
§